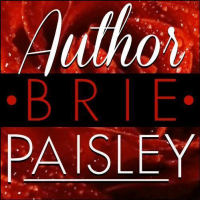 Brie Paisley
Erotic Romance
Brie Paisley is a small town gal from Mississippi. She always wanted to write at a young age and was always filling journals with her thoughts and short stories. Brie started with the idea of Worshipped a year ago and with the encouragement of her husband and sister in law, she was able to write her first book. When she is not writing, you can find her reading a good book, painting, scrapbooking, or watching a good movie with her husband and her boxer.
Video
Carter (The Harlow Brothers: Book One) Book Trailer
It is human nature to think wisely and act foolishly.
Anatole France
Ways to reach Brie Paisley